Do I Need an Accountant?
Your company will undergo different stages of growth, ranging from a business plan to tax investigation; having an accountant to help at each stage will make life easier. You will, of course, have to pay the accountant, but fortunately, you do not have to hire them full-time or put them on retainer.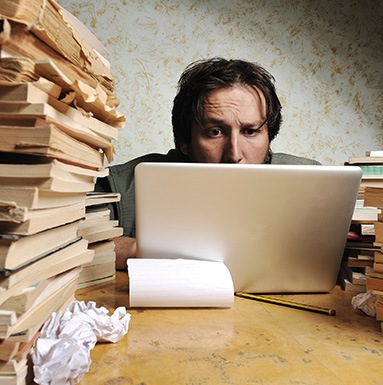 Considering the extra expense, you may ask yourself "Do I need an accountant for a small business?" Yes, you do; consider the time you will spend filing taxes and other accounting tasks. If you have an accountant to facilitate such processes, you will utilise your time with other profitable ventures.
If you can cost your time, you will realise that if you spend 10 hours doing your taxes and you would have earned a profit of £100 in an hour, it translates to foregoing £1000 profit. Besides, you are not a professional accountant, so chances of making errors are high.
As a self-employed individual, you may not need the services of an accountant. All you have to do is record your income and expenses, inform HMRC of your business, pay your taxes on time and perform tax self-assessment annually. If you have enough time, you can complete these actions on an Excel spreadsheet. Consequently, updating the information is easy without having to involve a professional.
On the other hand, if you are running a limited company, you will have to present financial statements such as profit and loss statements and balance sheet to the tax office and Companies House. Such records have to follow specific accounting guidelines and rules; if you have no idea how to make them, qualified personnel is your best bet to do a thorough job.
How will an accountant help me?
Accountants provide you with an array of services including full management services and preparation of annual accounts. Additionally, they can guide you in record keeping, assist on the financial organisation and even train you on accounting software that integrates well with your business needs.
As professionals, they have accumulated experience in various businesses within your industry. Therefore they can give relevant advice on how to properly your business, which includes charging competitive prices and better costs management.
Accountants attend seminars where they learn the latest accounting practices. Besides, they have a broad network connection which ensures they remain informed on any developments in the accounting practice. As a result, they know the latest regulations for instance on tax, that can affect your business and therefore will help you run your business most efficiently.
Moreover, as your small business grows to require other people on your payroll, there will be additional paperwork and legal requirements that you will have to undertake. They can take a lot of your time but hiring an accountant will help to put away the stress associated with the hassle of keeping updated records.