Bookkeeping Advice for Small Business

in Perth, Perthshire and Kinross
We offer efficient bookkeeping advice for small business in Perth, Perthshire And Kinross. Making sound business decisions and having a healthy cash flow requires accurate and up-to-date financial records.
Making sound business decisions and having a healthy cash flow requires accurate and up-to-date financial records. Unfortunately, as your small business expands to include more stakeholders, keeping your financial data updated is a tedious and complicated process that may take a toll on you.
When you reach such a point, you will need assistance from the professionals. You may wonder who between an accountant or a bookkeeper is the right call. You may not even know if there is a difference between the two accounting experts since sometimes people use the terms interchangeably. However, they play different roles in your business.
So, as an entrepreneur, why do I need bookkeeping for a small business?
You may question the relevance of a bookkeeper but since you are running a business, filing and paying tax is mandatory.
In effect, you can only file taxes if you keep your accurate records. A handwritten journal and stained receipts are not sufficient. Instead, you need to break down your cash flow, and bookkeeping enables you to make proper reports.
Further, without keeping proper accounting records, how will you know your debtors? Bookkeeping comprises receiving payments after you send out invoices to your debtors.
The early stages of your small business may not necessitate detailed records since you can use your memory for follow-up. However, as your company expands, the debts can be too much to remember therefore you need a system to track down your receivables and payables.
Besides, your salary will depend on how well you can manage your cash flow.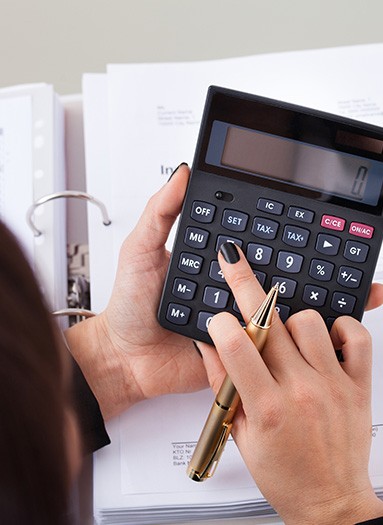 Keeping records when you start a business
Your cashbook and bank records can have differences; therefore, you will need to perform monthly bank reconciliation.
It helps to spot bounced cheques from your debtors, know the bank commissions your bank is charging you, and other causes of differences. You can only reconcile such differences if you keep accurate records which will also help to prevent financial problems from banking errors.
The main reason you start a business is to make profits so unless you can keep good bookkeeping records, you will not know whether you are operating at a loss or profit. You may have money in your bank account, but that does not mean you are making gains. Having records that show your income and expenses is the only way you can gauge your profitability.
You want to reduce the taxes you pay but do you know failing to keep good records of your expenses will increase your liability?
Costs reduce your tax liability therefore if you cannot track the little expenses you incur every day, chances of paying high taxes are high. You may ignore minor costs and concentrate on your debit and credit card charges, but they will add up eventually to bring down your liability.
Bookkeeping Tips for Small Businesses
Being a small business owner can be daunting, and the accountancy needs of the company might not be a priority, but one way to continue the success of your business and grow is to keep on top of the bookkeeping, business accounts and have up-to-date accounting records. Here are a few tips for small business owners on how to improve their bookkeeping.

Keep personal and business finances separate
Firstly, keep personal and business finances separate; if they are not kept separate, it will be difficult to set budgets and track how much your business is spending each quarter. A good idea would be to open a business bank account; this way, you can organise your business finances and be keeping track of accounting financial records just like chartered accountants would.

Keep thorough records
Keeping thorough records will massively benefit your business; having paper copies of receipts, invoices, expenses, and other documents related to these stored in an organised, safe place in the office is a start but think about storing this electronically. This way, you will always have a backup if an accident occurred.

Set reminders for deadlines
Be aware of the fiscal tax returns year dates, and when each quarter of the year is up, set reminders for these deadlines, either on a calendar or on your phone/computer, so you can prepare documents and not be left in a panic and keep professional.

Leave an audit trail
Every new business will sooner or later be subject to an audit. To prepare for this, it's best to leave an audit trail with all the small details to prevent being accused of fraud. This must be done throughout the business's life with records of purchase orders, estimates and invoices.

Track business expenses
Tracking business expenses will allow you to forecast future expenses somewhat and prepare if you are hit with an unexpected expense. A qualified chartered accountant would ask you to keep a very thorough record of all business expenses; this can include rent, salaries, utilities and supplies.

Keep your books at the top of your priorities
Finally, keep your books at the top of your priorities. When owning a small business, it can seem like there are more important things to do, ordering supplies, satisfying clients or updating the website online, but the foundations of the business rely on bookkeeping; without this, your business will most likely fail.
You won't know budgets, the net and gross loss or profit for the year won't be accurately calculated, predictions for the future of the business won't be possible, and these are all things a business needs to succeed.
For this and a number of other reasons, keep track of transactions weekly and make time for bookkeeping as often as possible.

Can I do my own accounts?
Although a good bookkeeping is a valuable asset to your company, you may feel you can do your accounts until you have the money to get outside help.
If you can start keeping proper accounting records and manage your daily expenses from the onset of your business, you will be an apprentice learning from your company, and gaining skills "on the job".
Still, you can seek professional advice from the pros when in doubt to avoid running your business down. After all, bookkeeping can make or kill your business depending on how you well you can do it.
Hiring a bookkeeper to come and do something you can't do as well is a significant step for you.
However, do not focus on the money you will part with to pay for their fess; instead look at the benefits it will impact on your business.
Bookkeeping and accountancy are among business undertakings that will help to save you money and time. You may not understand how, but your accountant can prove it to you.
If you require bookkeeping advice for small business in Perth, Perthshire and Kinross get in touch today. Call 01738 621431 to discuss your requirements.