Accountancy for Small Businesses
Starting and operating a small business involves a lot of time-consuming, yet important, activities. Such tasks include bookkeeping, accounting and taxation issues. These tasks are vital because they help you stay compliant with the tax laws. Such accounting-related activities also provide you with data and information that you can use to run your business in a better manner.
Perhaps the most important thing for any small business is proper bookkeeping. Bookkeeping is the cornerstone of all the other activities. It is from proper bookkeeping that we can have proper accounting and also accurate tax compliance. Ineffective bookkeeping can be detrimental to a business. It may lead to inaccurate financials being used in decision making.
Luckily, you don't have to be a genius to be able to prepare proper financial statements for a small business. The other thing you need to know is the various types of taxes that you and your business should comply with.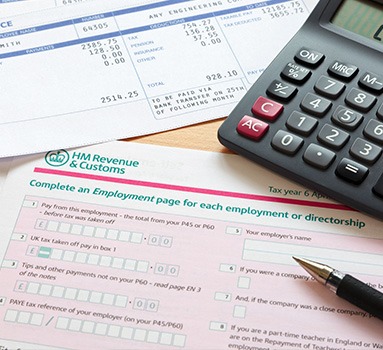 Corporation Tax
This tax is levied on all companies in the UK. The corporation tax main rate for all profits except ring fence profits is 19% for the tax year 2018-19. Ring fence profits are profits from oil mining or oil rights in the UK. The tax rate for ring fence companies with profits over £300,000 is 30% and 19% for those with profits under £300,000.
All companies are required to complete a corporation tax return and remit the tax due to HMRC within nine months of the accounting year.
Self-assessment Income Tax
Individuals are required to compute their personal income tax on their total income for the year and file a self-assessment income tax return if they are eligible. Any tax payable should be remitted on or before the 31st day of the January following the tax year.
Income Tax Rate for Individuals
Individuals are entitled to a tax-free personal allowance of £11,850 for the tax year 2018-19. The next £32,000 above the personal allowance is taxed at 20% (the basic band rate). Income above the base rate band is taxed at 40% (the higher band rate). Any earnings above £150,000 are taxed at 45%.
Once an individual's income reaches £100,000, they start to lose their personal allowance. Individuals also pay for national insurance at various rates.
VAT
Value Added Tax is levied on most goods and services sold in the UK. It is expressed as a percentage of the invoice amount before the tax. VAT registration is mandatory for all businesses with an annual turnover of £85,000 or more.
Registration is optional for companies whose turnover is below £85,000. The standard VAT rate is 20%.
PAYE (Pay As You Earn) is deducted from employee's gross salaries. The amount of deductible tax depends on the employee's tax code and how much of their income is above the personal employee allowance. This personal employee allowance is £221 per week, £958 per month and £11,500 per year.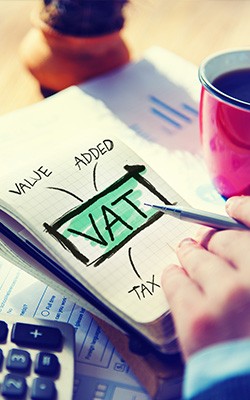 Small Business Accounting
Your business is required to present its financial performance and financial position in a prescribed format. This prescribed format makes interpretation of financial statements easier. It also simplifies audit of such financials. Financial performance includes sales and expenses transactions while the financial position shows the business's assets and liabilities.
Businesses are allowed to choose their accounting year end. Taxable income for sole proprietors runs from 6th April to 5th April, and business financial statements are required for the tax return. So it makes sense for sole proprietorship businesses and partnerships to have a 1st April – 31st March accounting year. These financial statements need to be ready on or before 31st January.